Corporate and Social Events
Gila River Arena has numerous meeting facilities that offer a variety of flexible layouts and unique spaces suitable for meetings, receptions, banquets and more.
Choose from impressive locations throughout the Arena, including the BMW Lounge, Suite Level Club, Bracero Bar, Media Lounge, Wicked Tango Terrace, Luxury Suites, or take advantage of the entire facility.
At Gila River Arena, our goal is to provide you and your guests with a one-of-a-kind experience. We will create a customized setting catered to your group's size and needs. Our team is ready to assist with every detail of your event and is committed to providing you with our exceptional customer service.
We offer a full range of premium event services, including in-house event planning and management, event marketing & PR support, state-of-the-art technology, extensive catering and concession offerings, easy load in with direct show floor access, partnerships with local hotels, designers and more.
BMW Lounge - Experience a sports and entertainment setting at Gila River Arena. The BMW Lounge provides the perfect atmosphere for one-of-a-kind corporate outings and social events and is available on non-event days for large private parties or functions.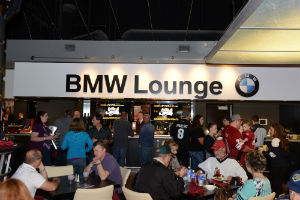 Suite Level Club - Luxurious surroundings with first-class amenities. It's the perfect setting for entertaining clients or employees for an important presentation or meeting. The Gila River Casinos Club offers style and comfort with premiere amenities!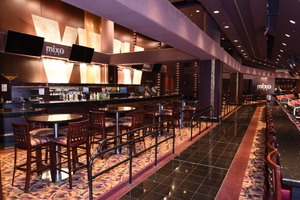 The Media Lounge - The Media Lounge has versatile configuration to suit your needs on non-event days. This room is ideal for board meetings and presentations. The lounge offers a variety of set-up options.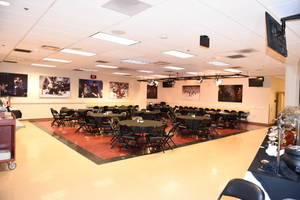 Wicked Tango Terrace - The Terrace is located directly above the Coyotes Den in the northwest corner of the Arena. Take advantage of the great Arizona climate and enjoy awesome sunset views behind the White Tank Mountains.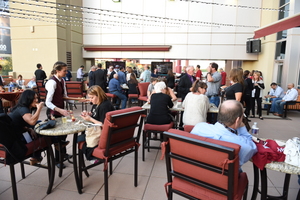 Luxury Suites - Gila River Arena offers a limited number of Luxury Suites that feature the ultimate in group, business or personal entertainment. Our Luxury Suites can accomodate up to 50 guests and offer the most private and upsale hospitality in the Arena.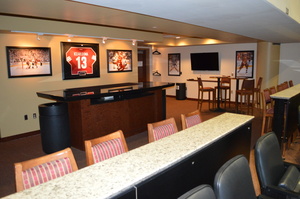 To book your next event or meeting in one of Gila River Arena's great spaces, please call (623) 772-3396.