BMW Lounge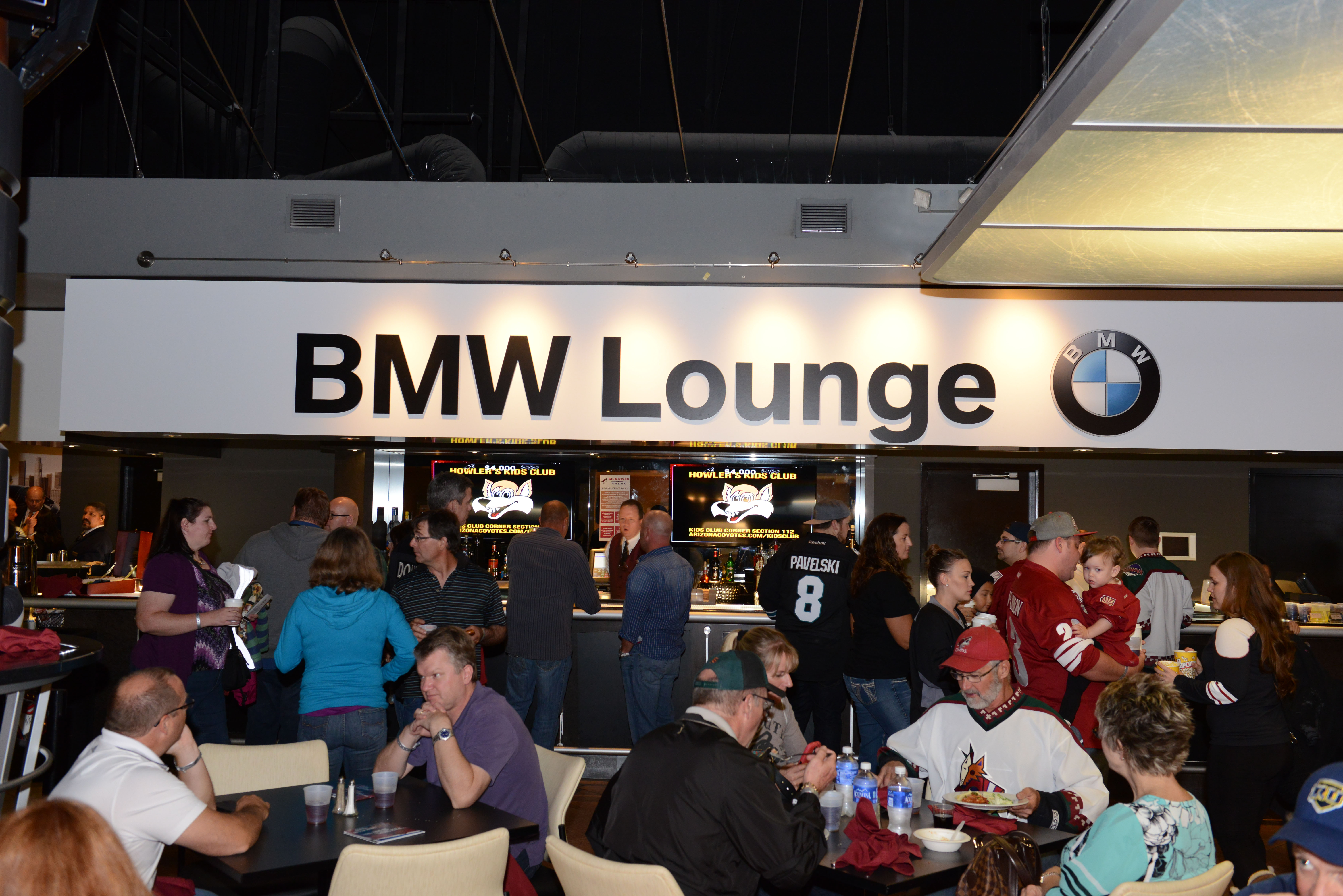 Make the most of your entertainment dollar by treating yourself and your important business partners to a unique experience. The BMW Lounge is the perfect atmosphere for conducting business and hosting clients, employees, family and friends with first-class hospitality services. Our clubs offer unparalleled amenities as well as food and beverage opportunities that cater to every palate.
The BMW Lounge
Reserved exclusively to Arizona Coyotes Row A & B ticket holders in sections 101-105 and 118-122, the BMW Lounge was specially designed to satisfy fans that want to live the full experience of a night of Arizona Coyotes hockey.
The BMW Lounge offers various exclusive services and accommodations including:
•
All-Inclusive food and beverage opportunities
•
Personalized seat nameplates and seat covers
•
Private invitations and special events
•
Gila River Arena event priority
•
Private Season Ticket Holder entrance
For package information on the BMW Lounge at Gila River Arena, please call the Arizona Coyotes Premium Sales Department at 623.772.3888.