Luxury Suite Rentals
Luxury Suite Rentals
"Your Ticket to First Class Entertainment"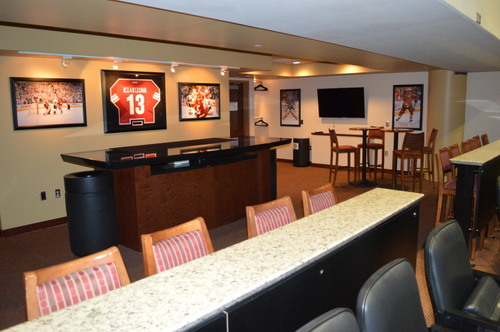 Luxury Suites at Gila River Arena are set up to exceed your guests every expectation and allow you the ability to customize the experience to build relationships that last a lifetime. Whether you're hosting prospective clients, current clients, rewarding employees or enjoying a night out with family and friends our suites will provide you with the privacy and service that will impress any and all you are entertaining. The included benefits and amenities are an extension of your business to help you entertain in style and affordable luxury.
Luxury Suite Rental Amenities
•
12, 18, 25, 36 and 50 person suites available for most Arizona Coyotes regular season home games and events/concerts
•
1, 5 and 10 game rental packages available
•
Access to purchase up to 8 additional suite tickets for games and events
•
Access to the Suite Level Club
•
VIP Garage Parking Passes to selected game(s) and event(s)
•
Premium food and beverage service provided by Levy Restaurants
•
Dedicated service staff to handle all of your personal and business needs
For more information on Luxury Suite rentals at Gila River Arena please contact the Coyotes Premium Sales Department (623)772-3888 or
email us
!